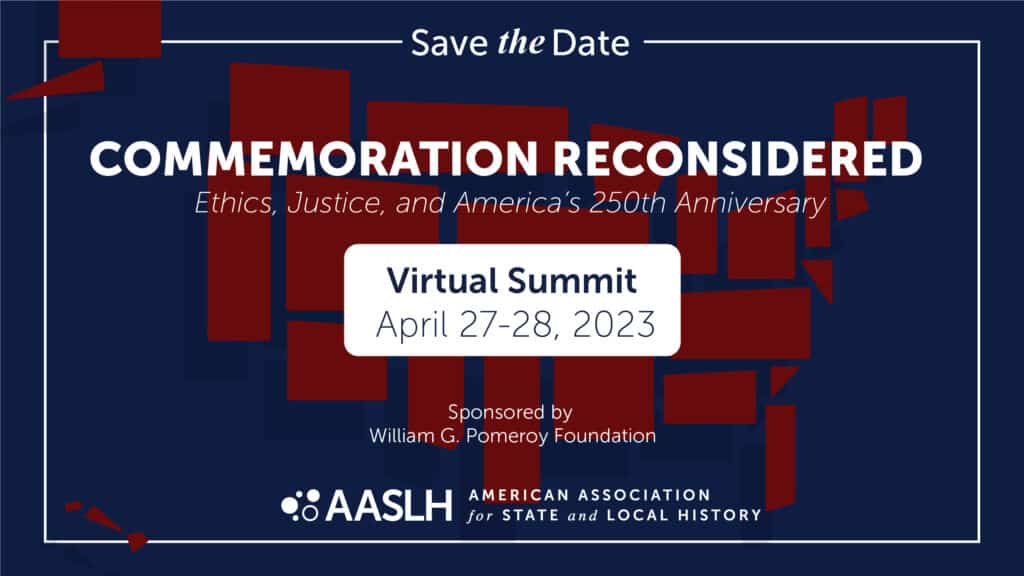 Save the Date
Commemoration Reconsidered: Ethics, Justice, and America's 250th Anniversary
Virtual Summit
April 27 – 28, 2023
Sponsored by the William G. Pomeroy Foundation
Registration Now Open
What should we commemorate, how, and why? As debates over public memory increasingly animate civic discourse, the upcoming 250th anniversary of the United States presents an opportunity to consider lessons from the past and present as we envision a more inclusive approach to commemoration.
This virtual summit will consider the nature and value of commemoration by exploring topics such as:
The history and ethics of commemoration
The legacies of settler colonialism, slavery, and racial capitalism for the 250th
The politicization of commemorations and the 250th
What the future of commemoration can and should be
The two-day event will kick off with a keynote roundtable discussion focused on the summit's foundational question: Why does commemoration—and the 250th—matter?
Following the keynote roundtable, a series of panels will consider the past, present, and future of commemoration, as well as offer insight into the landscape of current planning for the 250th. Speakers will be announced soon.
Explore AASLH's Making History at 250 resources at aaslh.org/250.