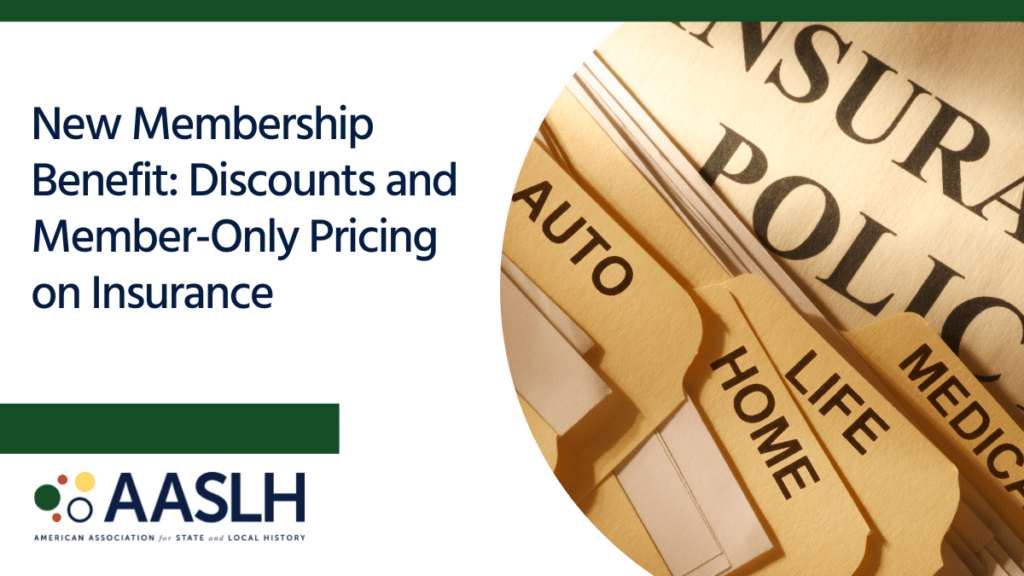 The American Association for State and Local History (AASLH) now offers a new benefit to all individual and institutional members!
Discounts and member-only rates are now available to you on health, auto, home, private practice professional liability, and other types of insurance.
These discounts and rates are available through our participation in the Trust for Insuring Educators.
The exclusive discounts and member-only rates are available for insurance plans from leading companies such as New York Life Insurance Company, GEICO, MetLife, and others.
These products are available through the program (availability varies by state):
Auto and Home Insurance
Disability Insurance
Health Insurance
Identity theft protection
Legal services
Private Practice Professional Liability Insurance
Term Life Insurance
To access these benefits, visit the Trust for Ensuring Educators website. Enter your zip code and select AASLH from the association drop-down menu.
Thank you for being a member of AASLH!
Not a member? Join Here!