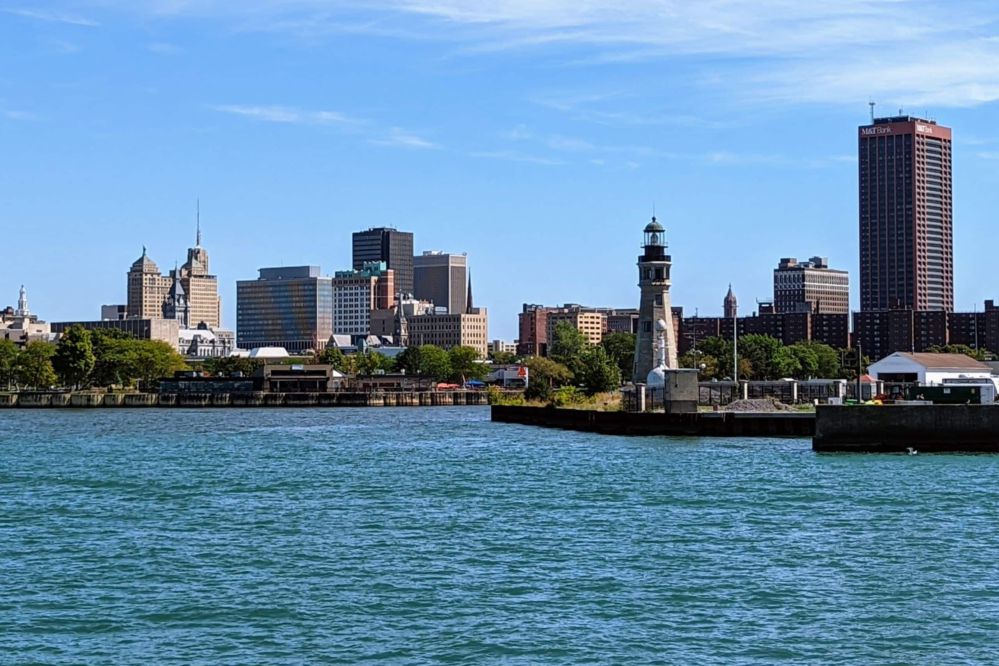 By Traci Jones, Alabama African American Civil Rights Heritage Sites Consortium, Hoover, Alabama
From the moment I arrived at the 2022 AASLH Annual Conference in Buffalo, I appreciated how easy it was to access the conference location and the registration check in desk. It was a very nice gesture to provide the mindfulness space and after my flight and travel I took advantage of the space for five minutes to center myself. Offering a safe space to relax and recharge truly helped me to stay energized and alert. It was great to connect with new and familiar faces at both the Field Services Alliance meeting and the History Leadership Institute reception.
Thursday didn't disappoint: after networking, I attended the "Building a Support System: A Midwest Case Study to Combat Racism in Museums," which was a very impactful session. I felt safe in this session and my voice was heard. It was refreshing to engage in conversations about race and history with many individuals from various backgrounds and different perspectives. The "Engaging Youth and Elders to Preserve a Community's African American Past" session was so inspiring! I look forward to connecting with the facilitators later. I was glad that I attended the Diversity and Inclusion Mixer because I connected with some amazing professionals that I look forward to collaborating with in the future.
Networking was in full effect for me Friday while exploring the Exhibit Hall. The "When to Begin: K-3 and Placed-Based History" session provided a good hands-on experience! The speakers for the plenary luncheon were incredible and I ended the day participating in a good discussion at the "Decolonizing Storytelling: Navigating the Challenges of Museum Interpretation" session.
Being able to receive the Douglas Evelyn scholarship to attend an AASLH conference in person was a great opportunity for which I am most appreciative.