By Laura Casey, Texas Historical Commission and AASLH Small Museums Affinity Community
Q&A with Jeff Harris of the Magoffin Home State Historic Site, Small Museums Brown Bag Lunch Speaker at #AASLH2020
In a museum career spanning forty-six years, Jeff Harris knows one thing; small museums are resilient and adaptable. They can emerge from this pandemic even stronger than before because they make meaningful connections with their communities. Jeff is the Site Manager at the Magoffin Home State Historic Site in El Paso, Texas. I recently had the pleasure of speaking with my friend and colleague about his career, museums, and some suggestions that can work for every small museum.
How long have you worked in museums?
Jeff: Forty-six years, not all of it continuously—I zigged and zagged a few times. I majored in music education in college and then went to law school. I was working as an attorney and realized I was in the wrong profession when I preferred working as a volunteer museum director to my paying job as an attorney.
Do you think museums should serve as models for the community?
Jeff: Absolutely! The museum is part of the community and the community is part of the museum. This is the driving force for everything we do at the Magoffin Home State Historic Site. Each staff person at the museum spends, on average, six hours a week working in the community. These are things like attending community roundtables, serving on committees like the Border Region Archive Group, attending other museum events, and hosting meetings at the museum. Working with other groups in the community is the key to being part of the community and intertwined with the people who live there. We've focused on this approach for the last three years and we've seen significant growth in attendance and revenue. The community is the reason the museum is open.
What is the one area small museums should focus their energy?
Jeff: Being visible in the community. This really cannot be stressed enough, but a lot of small museums say they don't have time to do this. They must do this! Volunteers, visitors, and revenue all come from being active in and relevant to your local community. If the community doesn't know what the museum is doing, it will struggle mightily. Serving the public is the museum's number one mandate and is how it fulfills its mission.
I'm glad you bring up mission because it is important to tie the museum's mission to everything it does. Some museums struggle with this. How do you do this and keep programming relevant to today?
Jeff: That's easy! We are constantly doing research on our site. The site has been a museum for many years, but we are always finding new information that creates new connections. For example, we hold yoga classes at Magoffin Home, which was built in 1875. Joseph Magoffin started the health department which ties in perfectly with yoga. The yoga classes are popular, and it connects a current want with the history of the site. We look for connections to the Magoffins so we can implement programming suggestions. We always look for a way to say yes.
What future for small museums do you see after the pandemic?
Jeff: Hopefully most small museums were connecting with their community pre-pandemic so they are surviving during the pandemic and will continue on post-pandemic. Even if your museum wasn't connecting with your community pre-pandemic, it's not too late to start.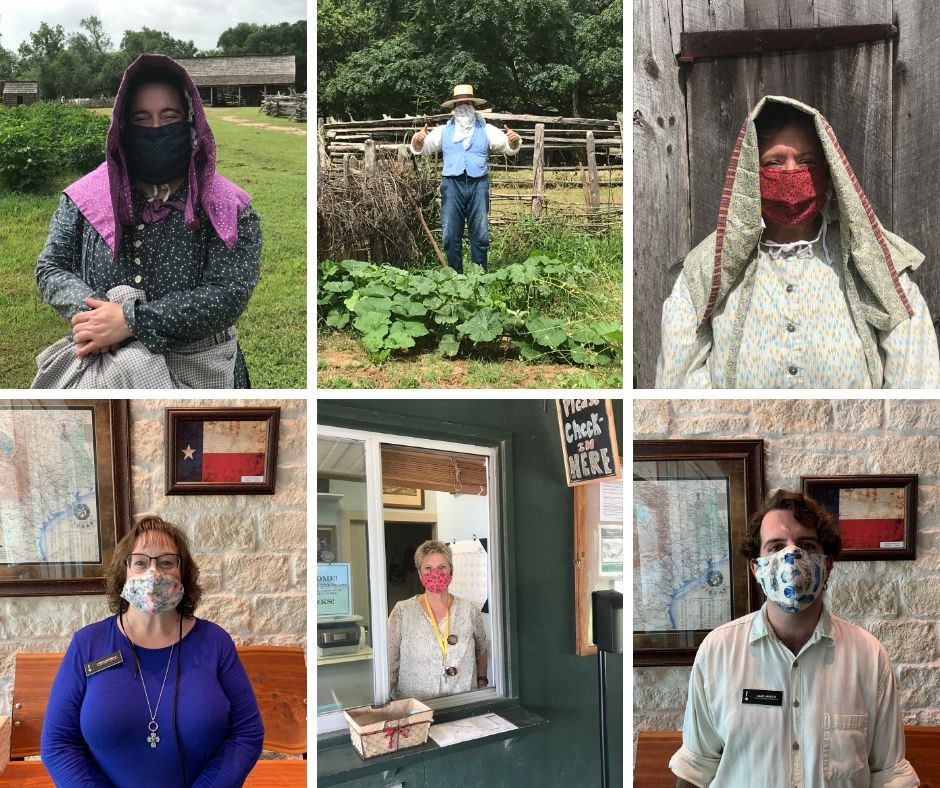 Most of us are connecting virtually now with our community. The growth in virtual connections will continue and we should work to keep these new connections once the pandemic is over. At Magoffin, we set up a camera in our yard for "Wildlife Wednesday" to see what animals walk across the grounds that day. The house is in the background. It's a passive, low-cost way to connect. We also have a working piano in the house. We post videos of me playing the piano. The songs were available to the Magoffins and were the styles of music they listened to. Soon we are adding an unpublished piece of music that was written for the Magoffin's daughter. These are low-cost, unique experiences you can only get from the Magoffin Home State Historic Site. We anticipate keeping these programs post-pandemic.
It's projected that as many as one-third of museums will close as a result of the pandemic. The museums that survive are those that have good ties to the community. Small museums are the most resilient and have great imaginations. They can do a lot with a little. I see most of the small museums surviving the pandemic. They might have to change a little, but I think they will adapt and survive.
To hear more from Jeff about the unique ways the Magoffin Home connects with the El Paso community and to ask him questions, join us at the Small Museums Brown Bag Lunch on Tuesday, September 29, 12:30-1:30pm, during the AASLH Annual Meeting.
Learn more about the AASLH Small Museums Affinity Community here.
---
How is your institution coping with COVID-19? Share your ideas and experiments with the field on our blog. Email [email protected] to submit a blog post.