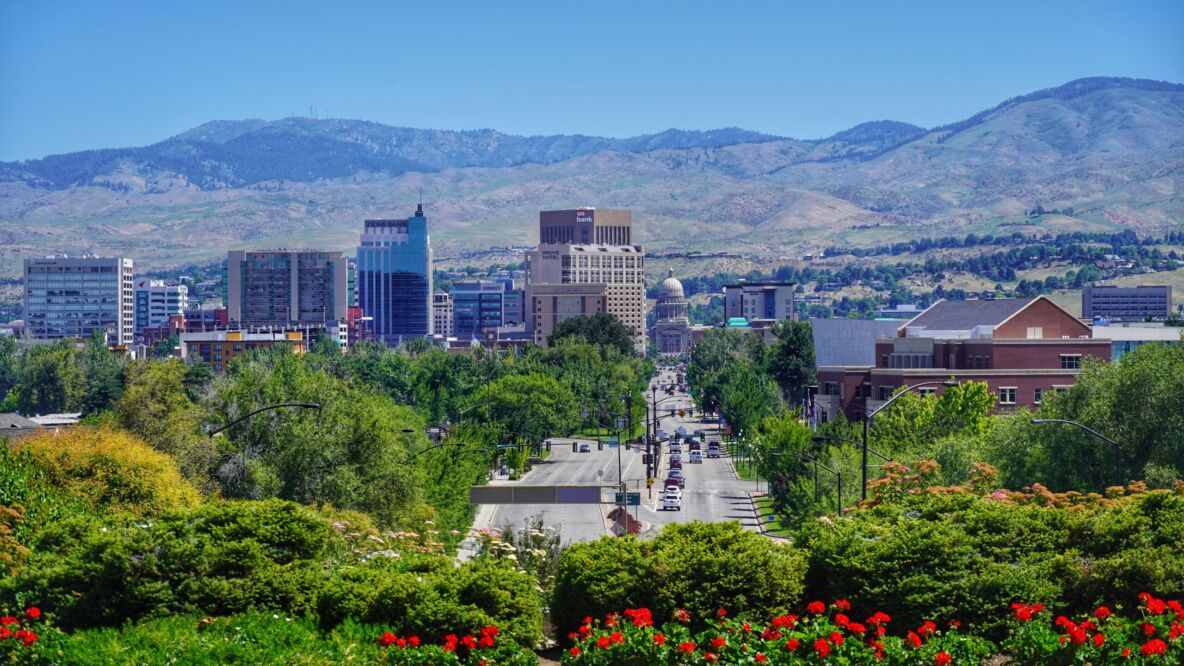 By Terri L. White, President and CEO, Charlotte Museum of History, Charlotte, NC 
I am deeply grateful to have been awarded one of the 2023 Douglas Evelyn Scholarships for Minority Professionals, granting me the incredible opportunity to attend the 2023 AASLH Conference in Boise. I have been President and CEO of the Charlotte Museum of History for just over a year and I am leading my organization through a massive and comprehensive shift in vision, culture, and management. Being effective in my role necessitates that I am abreast of the latest theories, concepts, and best practices in American history organizations. AASLH provides that through trainings and workshops, but to also have the ability to network and see a part of the country I otherwise may never have visited while learning these things has been impactful.
Despite a few travel and registration hiccups (Murphy's Law, am I right?), I had an awesome time at the conference and have made what I am sure will be lasting connections and friends. First, there were the excursions and site visits that allowed us to explore Idaho history. My museum recently did a huge community-curated exhibit about Asian American and Pacific Islander history in the Carolinas that was very well received, so I went to Minidoka to learn more about the Japanese internment camps from WWII and the work the National Park Service is doing to preserve that history to learn how we might change or improve how we approached our exhibit. At one opening reception we were entertained by singers and dancers from the Nimiipuu (Nez Perce) people who explained their ceremonial outfits and dresses to us. At the Idaho State Penitentiary, there were exhibits that embraced the humanity of the former prisoners while acknowledging the crimes they committed. I was especially moved by the women's and LGBTQIA+ history that was seamlessly woven throughout the exhibit and how gender roles and racial bias influence what the court system deems lawful or not. The excursions were entertaining but also educational, and I know many of us left with ideas on how to add new things to our home institutions.
The professional development workshops were helpful and I got amazing ideas about museum accessibility for both staff and visitors, how to manage difficult conversations about the politicization of history education, and learned how other museums are preparing for America's semiquincentennial. There were also workshops about how to incorporate music into history programming (which I am proud to say CMH is already ahead of the curve on!). Throughout, I got to make many new friends and meet mentors such as Jorge Zamanillo of the National Museum of the American Latino and Dr. Mamie Oliver, Idaho's first Black professor and leading documentarian about Black history in the Gem State.
Accepting this scholarship reaffirmed for me the importance of collaboration and knowledge sharing within the museum community. We have already started incorporating what I learned into our operations here at CMH. Thank you again for this awesome opportunity. I hope to see you all next year at the conference in Mobile!