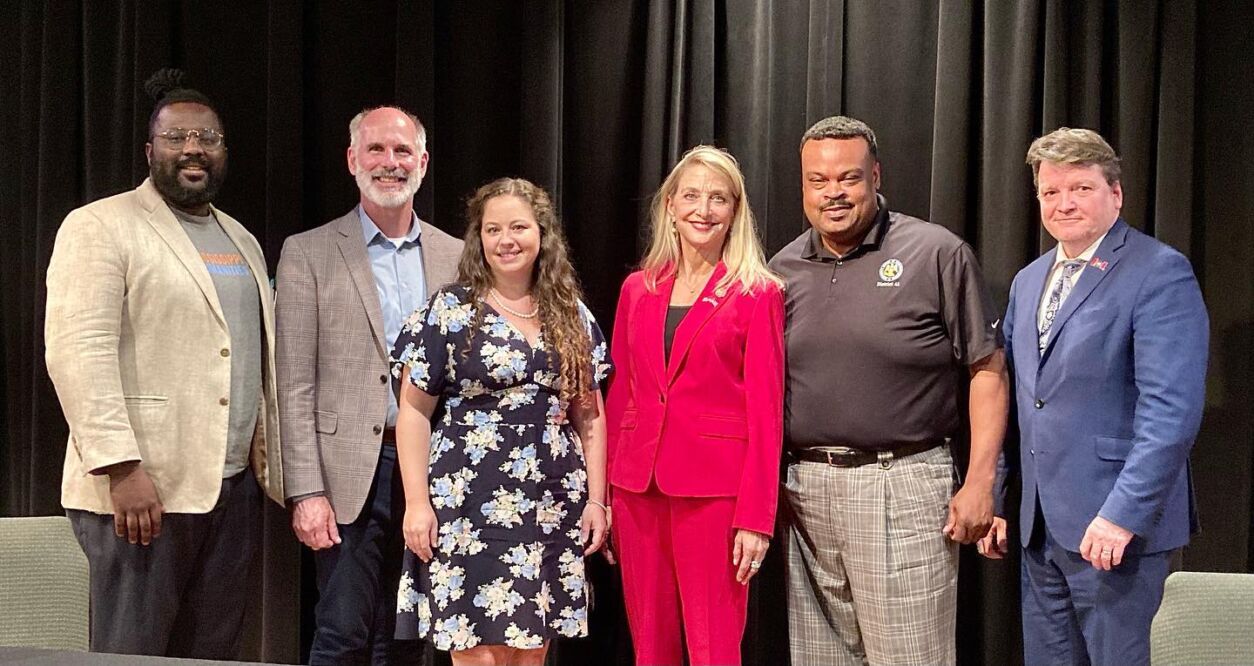 By the Federation of State Humanities Councils and John Spann, Mississippi Humanities
In September 2021, the National Endowment for Humanities (NEH) awarded $2.8 million in funding to state and jurisdictional humanities councils to support civic education, American history programs, and opportunities to explore democracy nationwide through their "A More Perfect Union" Initiative. Since then, the 56 councils have designed and delivered humanities projects that inspire Americans to reflect on the meaning of "citizenship" and build skills to participate in a just and meaningful civic life. Honoring Constitution Day, NEH's "A More Perfect Union" Initiative illustrates the essential role the humanities play in democracy, bolsters civic participation, and deepens public understanding of the core principles of the United States of America. 
Each of the humanities councils and interim partners received $50,000 to design scholar-led programs that encourage engagement, collective reflection, and community discussion of the rights and responsibilities of active "citizenship." To help Americans commemorate the 250th anniversary of the Declaration of Independence in 2026, "A More Perfect Union" programs support the study of governance and creating a "more just, inclusive, and sustainable society" throughout American history.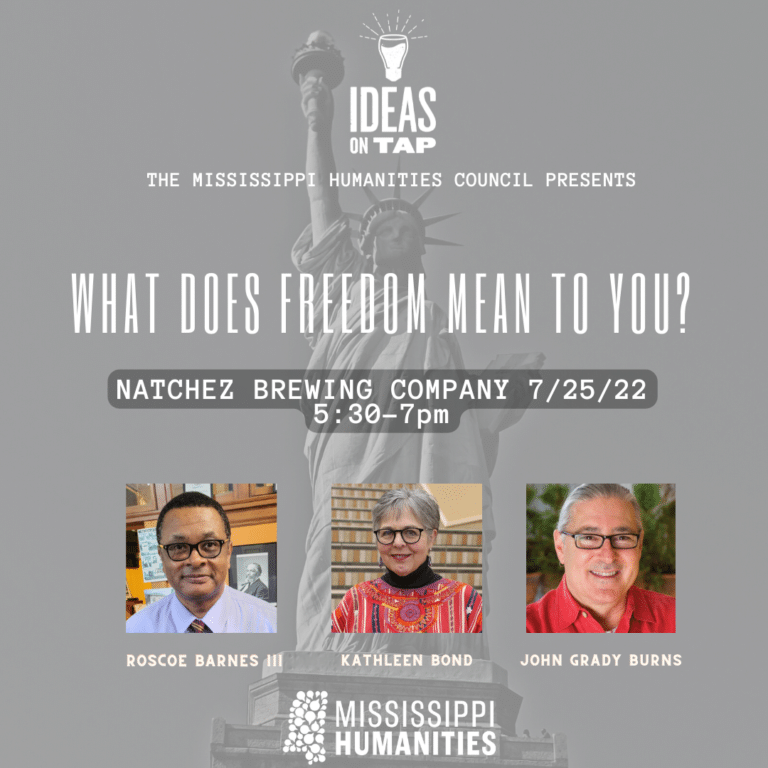 In Mississippi, communities gathered to discuss the American value of "freedom" during the Mississippi Humanities Council's "Freedom Tour."  A three-part Ideas on Tap discussion series, this public program explored questions like what does freedom mean to you? and who is free in America?, while uplifting the ways in which freedom is unique to all of us. The Mississippi Humanities Council decided to do this program with the NEH funding it received for the More Perfect Union Initiative. Traveling to three cities (Natchez, Jackson, and Columbus), the Freedom Tour invited Mississippians of all backgrounds to engage in meaningful public discussion on the nuances of freedom through various lenses of identity and socio-economics. The Freedom Tour featured panelists of diverse backgrounds and experiences to demonstrate the differences in understanding of "freedom" and provide historical and political context to the topic. These three panels covered a broad political spectrum and included elected officials, humanities experts, activists, and community organizers.  
"We made sure to have panelists from different sexual orientations, political, religious, gender, and racial backgrounds that didn't all share the same understanding of freedom," said John Spann, Program & Outreach Officer at Mississippi Humanities Council, and coordinator of the Tour. "The diversity of the panels fostered civic discussions among our audiences. In many instances, audience members did not agree with each other or with the panelists; however, they disagreed civilly. The program encouraged people to get out of their silos and share with others that might not agree with them."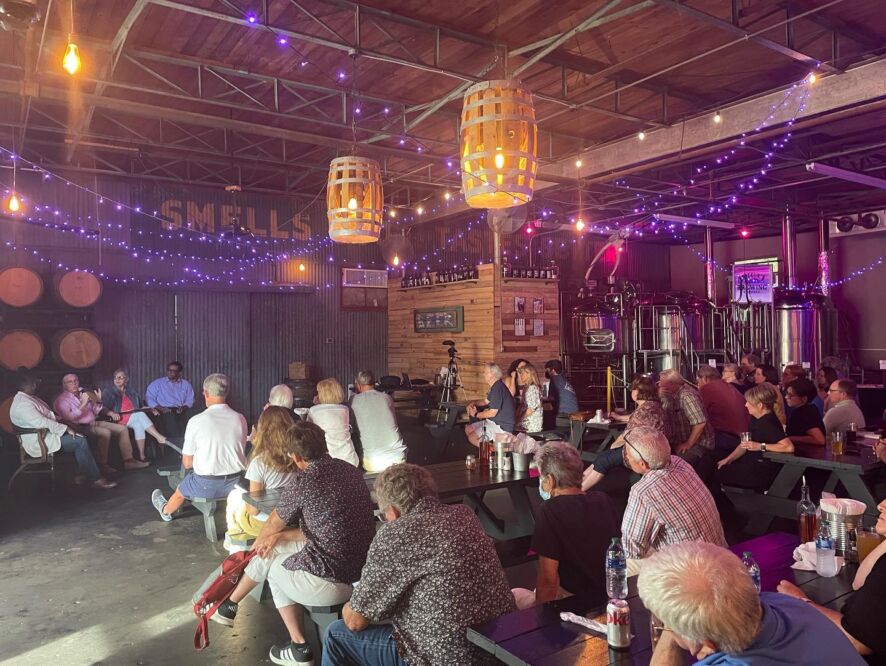 Kicking off right before the Supreme Court overturned Roe v. Wade in June 2022, the program garnered a lot of publicity. "People were vulnerable and emotions were high, but our audience members decided to listen and learn from the shared points of view," said Spann. "This was evident when each program ended. Instead of our guests leaving immediately, most of the audience stayed and continued to converse and share with people who disagreed with them. This was very powerful to see at all three stops along the tour." 
In addition to the panel discussions, the council also created a traveling exhibition that highlights the lives and legacies of twelve Mississippians who challenged the state and nation to become "a more perfect union." The "More Perfect Union: Mississippi Founders" exhibit features Ida B. Wells-Barnett, John Roy Lynch, Thomas W. Stringer, Fannie Lou Hamer, Annie Devine, Lawrence Guyot, Aaron Henry, Unita Blackwell, Clarie Collins Harvey, Amzie Moore, Medgar Evers, and Vernon Dahmer. "These individuals put their lives on the line, and some paid the ultimate sacrifice in striving for a true democracy in America," says Spann. "We consider these individuals to be founders of true democracy in Mississippi, the democracy that dares to say that all men are created equal and uplifts the ideals of the American constitution." This exhibit is accompanied by twelve video interstitials that features narrations from Congressman Bennie G. Thompson, Senator Roger Wicker, and Reena Evers-Everette, produced by Mississippi Public Broadcasting. The interstitials and exhibit together prove how these twelve "founders" should be seen and celebrated beyond Black History Month as figures of American history.  
"These individuals were patriots of America and people like Patrick Henry and Alexander Hamilton are revered as architects of American democracy; well, these individuals should be revered as the builders of American democracy," said Spann. Carefully curated by a committee of six college professors from various Mississippi colleges, the "Mississippi Founders" exhibit honors the events and individuals that shaped democracy during the Civil Rights Movement, a major time where ideas of democracy, "citizenship," and civic duty were in full focus in the state. "We knew that a project that is heavily rooted in the Civil Rights Movement could get mislabeled for Black History month material and only that. So, we decided to frame our potential honorees as founders of a true democracy in Mississippi," said Spann. Touring colleges, libraries, and museums throughout the state, the "Mississippi Founders" exhibit has been both deeply impactful and well received overall.