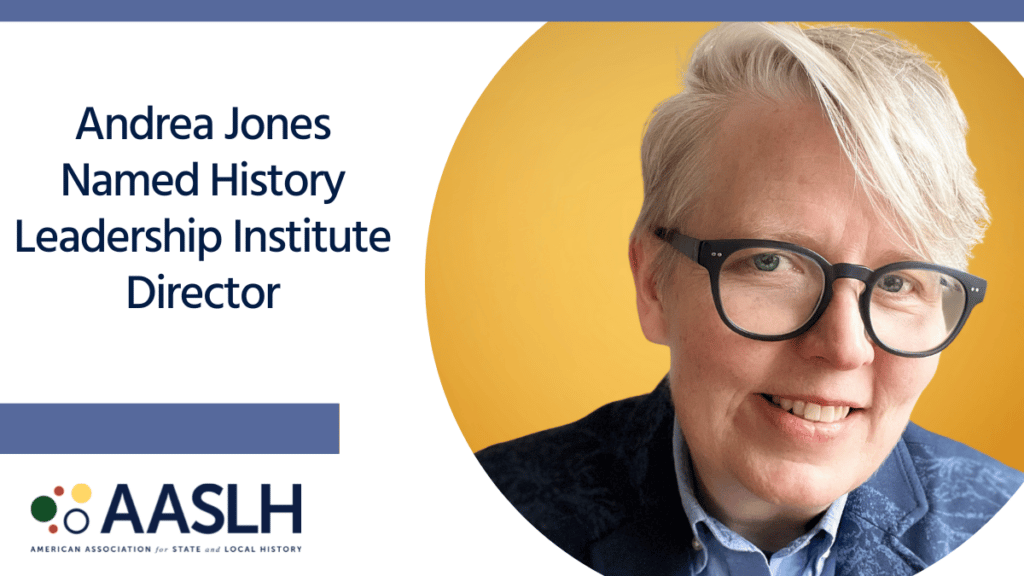 The American Association for State and Local History (AASLH) is pleased to announce that Andrea Jones has been named the next director of the History Leadership Institute.
The History Leadership Institute (HLI) is a professional development program that provides mid- and advanced-career professionals at history organizations of all types and sizes tools, ideas, and connections to enhance their ability to lead institutions and the field. The program began more than 60 years ago in partnership with Colonial Willamsburg and today is held each June at the Indiana Historical Society.
"I knew we had found the right person when Andrea said during her interview, 'HLI should be the most inspiring thing participants have ever done in this field,'" said John Dichtl, AASLH president and CEO. "Her vision for the program is ambitious, compelling, and creative, and I envy the people who will experience HLI at her side."
Jones has more than twenty years of experience working in the museum and public history fields and is known for her creativity, advocacy for non-traditional learners, and her commitment to diversity and inclusion.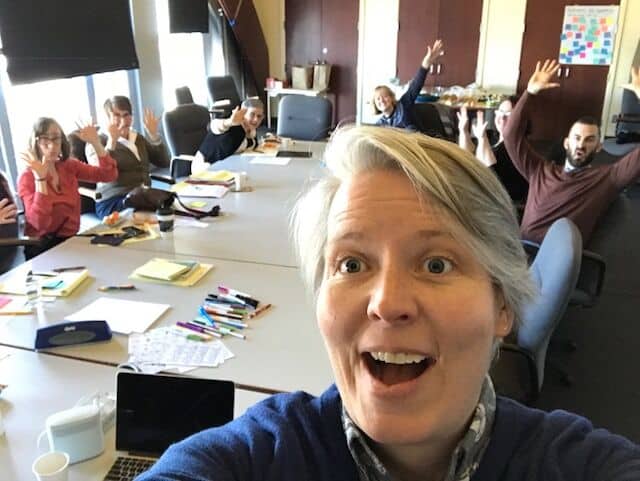 She won the "Innovation in Museum Education" award in 2016 from the American Alliance of Museums and in 2018 traveled to India to participate in a dialogue about fostering empathy in museums with the Dalai Lama.
"I was attracted to this position because it's such an important time to question what it takes to be an innovative history museum leader," said Jones. "As a field, we are emerging from a transformative epoch, and I think it's crucial to tailor this forum to the current moment. Which outdated practices must be left behind? Which new practices will allow us to become the next generation of museum leaders that our country needs? Leading in 2023 means grappling with the collective trauma we've all endured while helping colleagues and visitors find joy in our common human experience. What could be more fertile soil for growth?"
Jones succeeds Max van Balgooy, who is stepping down after five years as director of HLI. AASLH expresses its gratitude and appreciation to van Balgooy for his leadership.